To provide anonymity and security over the Internet, it is advisable to avail dedicated proxies and one of the trusted companies which provide high quality proxies is Your Private Proxy. Not only that, they are a reputable company which has been in the service for several years now amidst the high cost of proxies they offer. Indeed, the premium priced proxies would outshine others.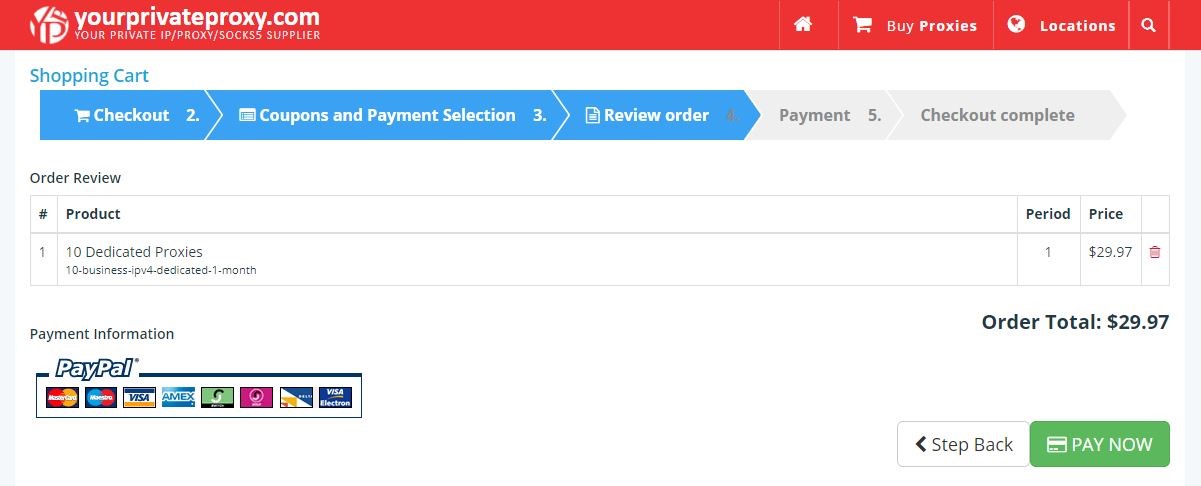 ---
The options as to where you can use the proxies from Your Private Proxy are quite good. You can use the proxies in Scrapebox, Phone Verified Craiglist accounts, Reddit, ebay, Senuke and other websites. However, the company would not allow the proxies to be used in Xrumer, Facebook, torrents, x-runner, or for anything that is deemed to be a fraud.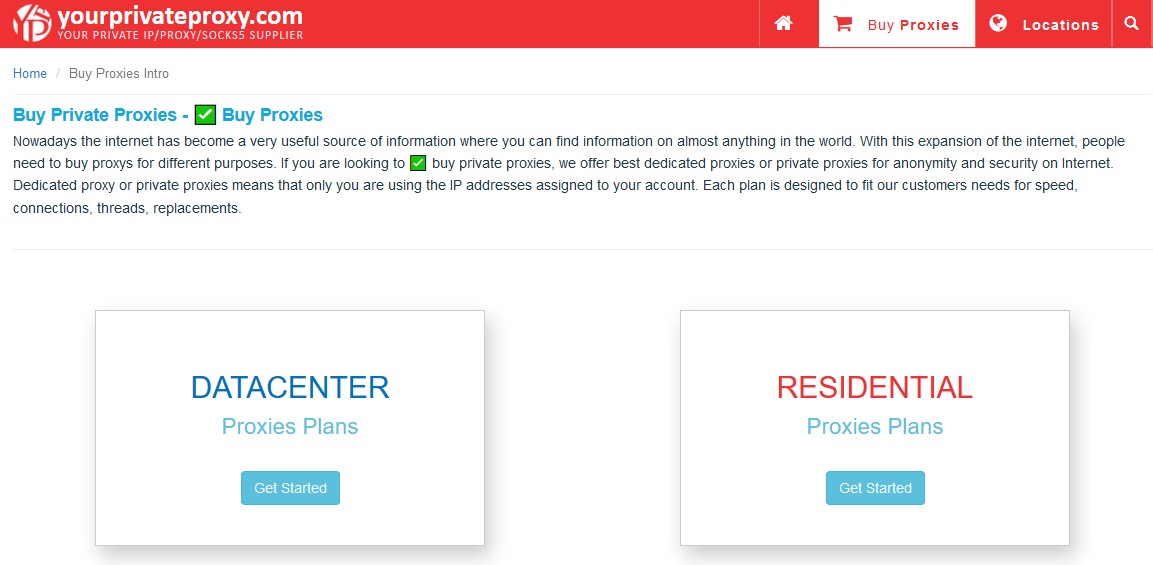 ---
Your Private Proxy Features
Dedicated IP's
Supports both HTTP and HTTPS protocol
Unlimited bandwidth
Proxies are ready 24/7
Multiple Cities, Multiple Subnets
Proxies Updated Monthly
FTP Access
---
Your Private Proxy Locations
Atlanta
Chicago
Dallas
Los Angeles
New York
Seattle
---
Pricing Plans
The price of each proxy plan depends upon the number of proxies that you are purchasing. It would cost you $9.97 a month just to order for one proxy. And, the largest plan available in Your Private Proxy, with 253 proxies, would cost $499.97. The price of each plan is quite expensive, but, many people still acquire the company's proxies because of their high trust rating and quality services.
On the other hand, you can take advantage of promos by referring someone to purchase from Your Private Proxy. A 50% discount can be guaranteed on the first month.
---
Customer Support
Your Private Proxy provides support to their customer through the e-ticket system. You can also guarantee that they will get you back with you in a short span of time.
---
Other Reviews
---
Our Take
Your Private Proxy got amazing and very efficient proxy plans. Even with the high cost it entails; many people are still engaged to acquire the company's service.
The only downside, aside from the pricey proxy packages, Your Private Proxy does not provide assistance to some of the famous websites such as Facebook. And, if you are one of those people who wanted to use Xrumer, it is better to check other proxy providers.